Overview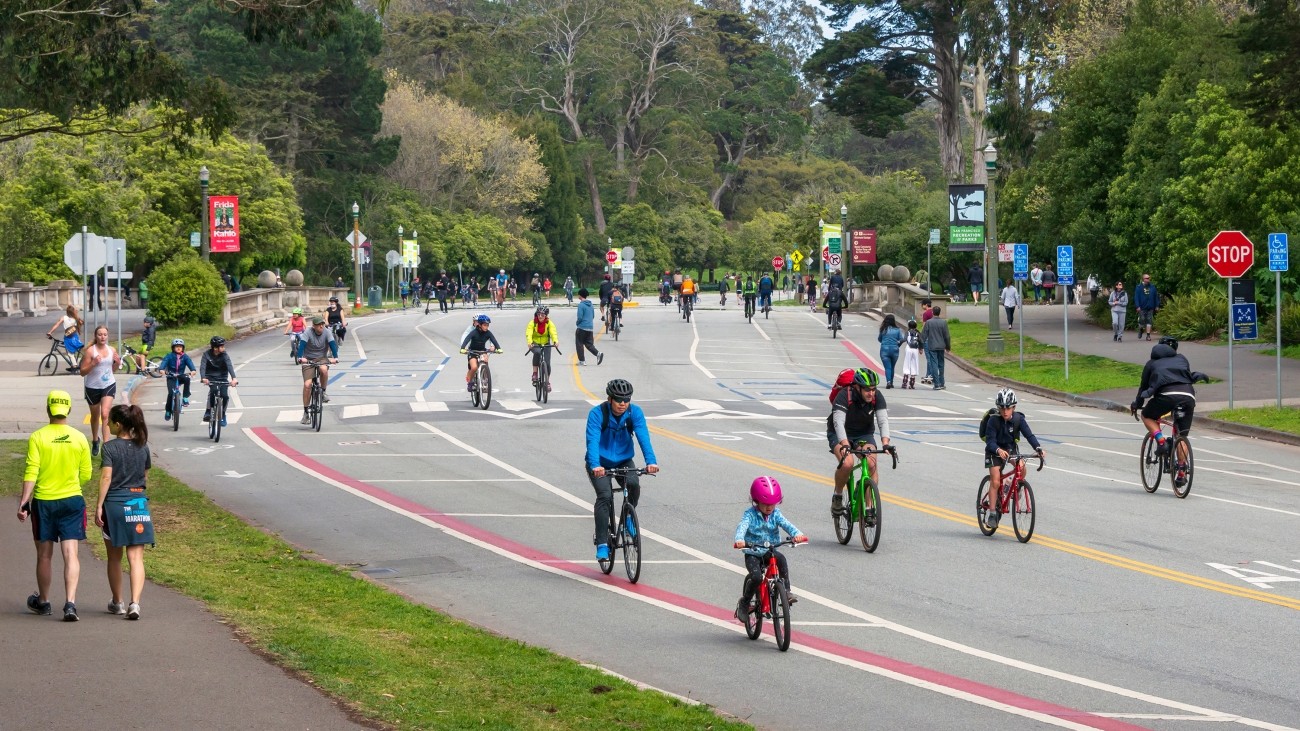 Introduction
John F. Kennedy Drive is one of the main thoroughfares through Golden Gate Park, a major destination for San Francisco residents and tourists. In response to the COVID-19 pandemic, JFK Drive from Martin Luther King Jr. Drive to Crossover Drive was closed to cars, allowing people to walk and bicycle while social distancing. 
Through the Golden Gate Park Sustainable Travel Study, the Transportation Authority will convene a working group of residents, businesses, and public and community organizations to evaluate ways to improve travel to and from Golden Gate Park. This working group will assess the current car-free JFK Drive, including considering impacts on how people with disabilities, employees, and local residents access the park. 
The working group will focus on the short-term questions of whether and how to modify the current car-free JFK Open Street configuration and surrounding access routes as the city emerges from Shelter in Place and the emergency order for the pandemic, as well as examining extending the closure of JFK Drive and potential improved connections to the Great Highway.
Project/Study Partners
This project is funded and led by the Transportation Authority
Cost and Funding
The Transportation Authority's Neighborhood Program is funding the Golden Gate Park Sustainable Travel Study with $60,000 in Prop K sales tax funds. This study was requested by Transportation Authority Board Members Sandra Lee Fewer (District 1) and Gordon Mar (District 4).
Timeline and Status 
This study is anticipated to be completed by March 2021. 
Resources
Golden Gate Sustainable Travel Study Prop K funding request (PDF)
Parks and Recreation Car-Free Golden Gate Park Page
Contact 
Our Neighborhood Program supports neighborhood-scale planning efforts and project implementation in each supervisorial district.