Overview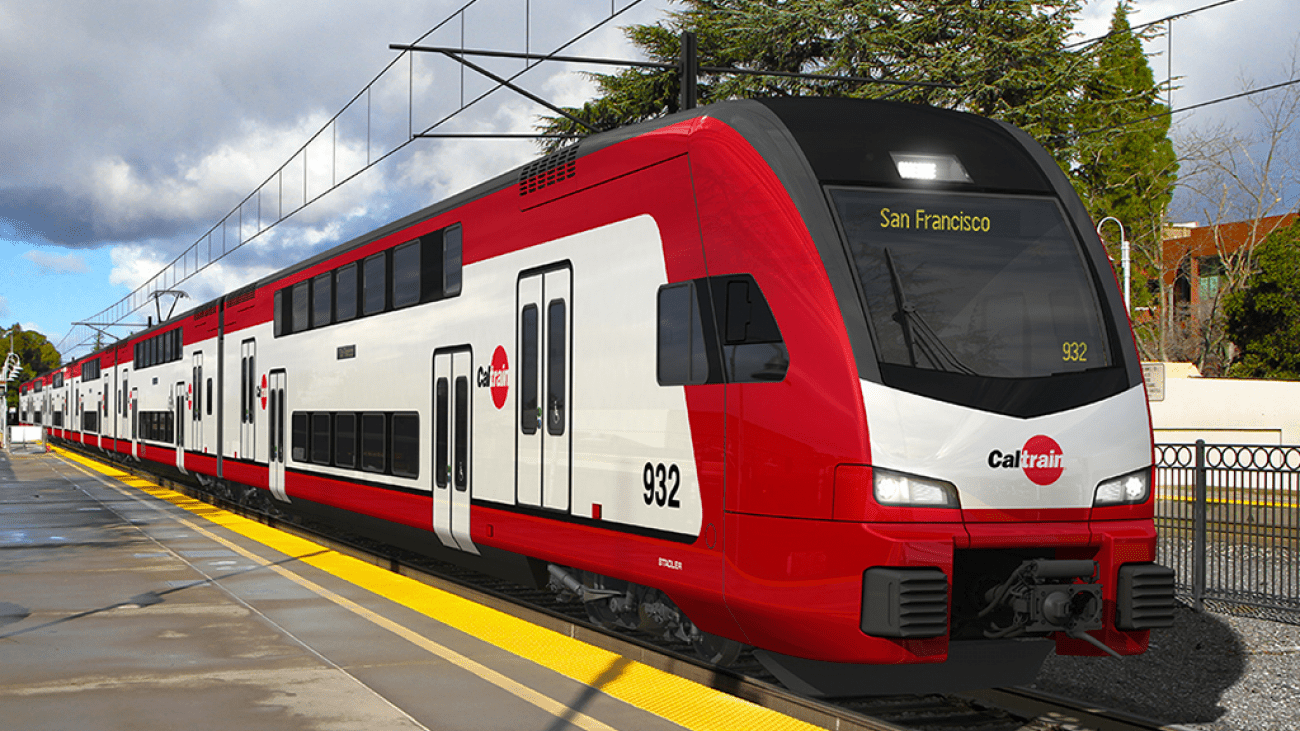 Introduction
The Caltrain Electrification project will bring fully electrified service to Caltrain. Electrification improvements include converting diesel-hauled trains to electric trains, increasing service to six trains per peak hour per direction, and maintaining an operating speed of up to 79 mph.
The primary purpose of Caltrain electrification is to improve Caltrain system performance and curtail long-term environmental impacts by reducing noise, improving regional air quality, and lowering greenhouse gas emissions.
Project Partners
The Peninsula Corridor Joint Powers Board manages the Caltrain Electrification project. 
In addition to providing funding, the Transportation Authority provides project management oversight in accordance with a protocol approved by the Transportation Authority Board and the Peninsula Corridor Joint Powers Board. The Transportation Authority participates in the Peninsula Corridor Working Group and the Local Policy Management Group.
Caltrain and the California High Speed Rail Authority are coordinating on the electrification project. In the long term, electrification prepares the corridor to accommodate California High-Speed Rail.
Timeline
See this Caltrain website for timeline information. 
Cost & Funding
The total cost of this project is $1.9 billion for electrification of the line and procurement of electric vehicles. The Transportation Authority has contributed $41 million to support Caltrain electrification from San Francisco's half-cent sales tax for transportation and the One Bay Area Grant program. 
Resources 
Contact
info@sfcta.org
The Salesforce Transit Center is San Francisco's new regional transit hub.
The Downtown Extension is a plan to extend Caltrain and future California High-Speed Rail service from 4th and King rail yard to the newly-constructed Salesforce Transit Center.
The Pennsylvania Avenue Extension project will support future uninterrupted passenger rail service through San Francisco.