Image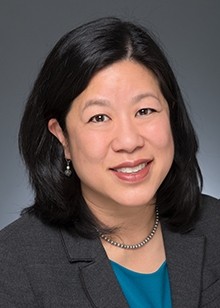 Tilly Chang
Executive Director, Transportation Authority
Tilly Chang serves as Executive Director of the San Francisco County Transportation Authority. The Transportation Authority's mission is to make travel safer, healthier, and easier for all. The agency plans, funds and delivers local and regional projects to improve travel choices for residents, commuters, and visitors throughout the city.
Ms. Chang has 25 years of experience, including 16 years with the Transportation Authority where she previously served as Deputy Director for Planning. She is an alternate on the Board of Directors for the Transbay Joint Powers Authority, a member of the ABAG Regional Planning Committee, and a member of the Self Help for the Elderly Board. Ms. Chang is Vice-Chair of the Self-Help Counties Coalition and serves on the Boards of the California Transportation Foundation, SPUR and UC CONNECT. She attended M.I.T. and UC Berkeley.
Ms. Chang was named 2019 Woman of the Year by the San Francisco chapter of WTS and in 2015 the San Francisco Business Times named her one of the Bay Area's Most Influential Women.  
Prior to the Transportation Authority, she held posts with the World Bank, Metropolitan Transportation Commission, and a technology startup.
Contact information