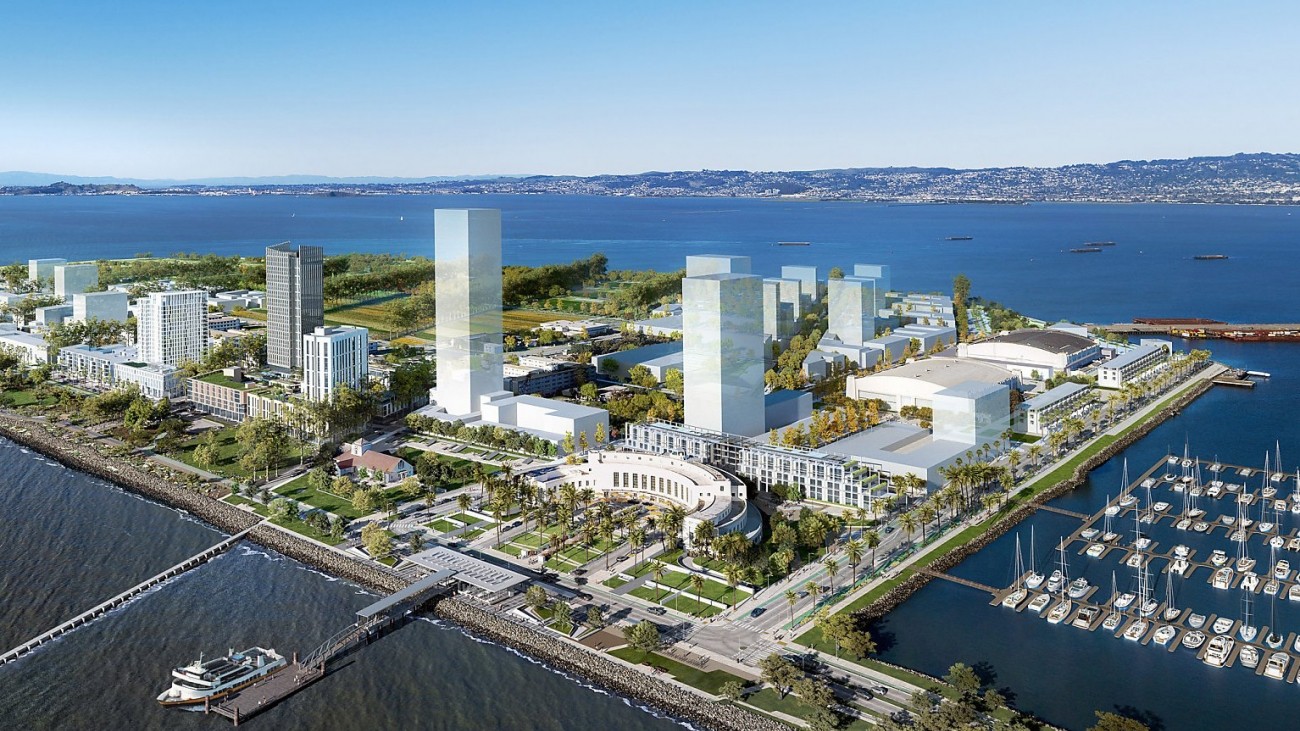 TIMMA Program Manager, Capital Projects Division
Interested individuals are encouraged to submit a letter of interest and résumé. This recruitment will remain opened until filled. First consideration will be given to individuals who respond by March 6, 2020.
Summary
The TIMMA Program Manager plans, organizes, oversees, coordinates, and manages the day-to-day operations of the Treasure Island Mobility Management Program.
Reports to: Deputy Director for Capital Projects                            
Exemption Status: Full-Time, Exempt
The San Francisco County Transportation Authority is the sub-regional transportation planning and programming agency for San Francisco County.  We plan, fund, and deliver local and regional projects to improve travel choices for residents, commuters, and visitors throughout the city.
The Treasure Island Transportation Management Act of 2008 (Assembly Bill 981) authorizes the creation or designation of a Treasure Island‐specific transportation management agency to implement congestion pricing to manage vehicle traffic as the island develops, and to fund the new transit and other mobility services. On April 1, 2014, the City's Board of Supervisors approved a resolution designating the Transportation Authority as the Treasure Island Mobility Management Agency (TIMMA) to implement the Treasure Island Transportation Implementation Plan in support of the Treasure Island/Yerba Buena Island Development Project. TIMMA is charged to develop a transportation plan to serve residents, businesses, and visitors of Treasure Island and Yerba Buena Island.  In September 2014, Governor Brown signed Assembly Bill 141, establishing TIMMA as a legal entity, distinct from the Transportation Authority, and although TIMMA and the Transportation Authority share staff and a common board of commissioners, TIMMA's functions (and its budget) are separate and apart from those of the Transportation Authority. The eleven members of the Transportation Authority Board act as the Board of Commissioners for TIMMA. Major sources of revenue are federal, state, and regional grants.
We are looking for a TIMMA Program Manager to join our Capital Projects Division. The applicant should have 8 years or more of experience. The Ideal Candidate will have significant, demonstrated experience which would include:
Previous responsibility in managing a business enterprise, including establishing pricing and budgets, understands financial statements, modeling and financial reports
Track record of working collaboratively with public agencies and private sector land developers and business owners
Toll operations experience including roadway operations, California Highway Patrol enforcement, motor vehicle service support, electronic toll systems, maintenance, revenue collection, violation processing, business systems, marketing, customer service, and other areas
Establishing and monitoring Key Performance Indicators, contract requirements, and customer service requirements to ensure outstanding operations and customer service.
The TIMMA Program Manager plans, organizes, oversees, coordinates, and manages the day-to-day operations of the Treasure Island Mobility Management Program. You'll have the opportunity to influence and guide the planning, design, testing and deployment of toll systems and an autonomous vehicle pilot project on Treasure Island.  We expect to launch a new ferry service, new transit service to East Bay, start of tolling on/off the island, and affordability and transportation demand management programs by the Spring 2022.
Come join us to help make Treasure Island a diverse, sustainable, and family-friendly transit-oriented community.
Supervisory Responsibilities
Supervises the TIMMA Systems Manager, external consultant teams, and service providers.
Annual Compensation Range: $146,740 – $202,500
Salary is effectively higher since the Transportation Authority offers an employer contribution to a retirement plan in lieu of Social Security.
In addition, the Transportation Authority offers a generous cafeteria-style benefits package, which includes, but is not limited to:
Retirement: up to 10.22% employer contribution
Insurance: Health, dental, life, and long-term disability. Medical and dependent care pre-tax reimbursement accounts.
Deferred Compensation (Section 457)
Vacation: Three (3) weeks of vacation per year during the first 5 years of service
Holidays: 11 holidays per year, plus 3 personal holidays   
Commuter Benefits: Up to $160 per month in Commuter Checks or a $20 per month bike benefit 
Submission
This recruitment will remain open until filled. However, first consideration will be given to individuals who respond by March 6, 2020.
Send cover letter (indicating where you saw this job posted) and resume via email (jobs@sfcta.org) or mail:
RE: TIMMA Program Manager
Attn: Human Resources
San Francisco County Transportation Authority
1455 Market St., 22nd Floor
San Francisco, CA 94103
We are an Equal Opportunity Employer
The San Francisco County Transportation Authority is an Equal Opportunity Employer. We believe diversity and inclusion strengthen our work, and we strive to ensure our staff represents the communities we serve. 
We are committed to fostering an environment of mutual respect. We want to employ and provide career advancement opportunities for people of any:
race and color
sexual orientation, gender identity, and expression
religion and belief
national, social, and ethnic origin
parental status, including pregnancy, childbirth, lactation, or related medical conditions
age
physical, mental, and sensory disabilities
HIV status
marital, civil union, and domestic partnership status
past and present military service
family medical history and genetic information
protected status 
If you need assistance or an accommodation due to a disability, please contact us at info@sfcta.org or 415-522-4800.