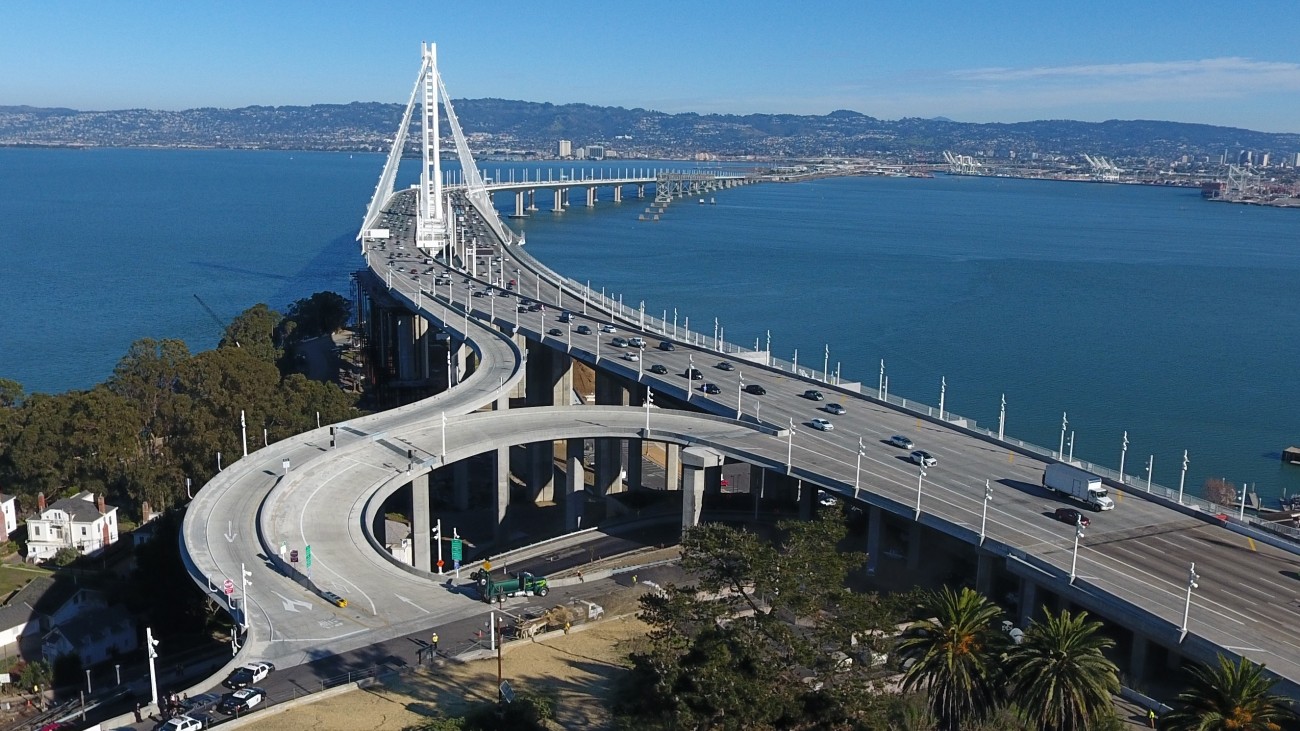 Senior Engineer, Capital Projects Division
Interested individuals are encouraged to submit a letter of interest and résumé. This recruitment will remain open until filled. However, first consideration will be given to individuals who respond by Friday, September 24, 2021.
Summary
The San Francisco County Transportation Authority seeks qualified candidates for the position of Senior Engineer in the Capital Projects Division.
The Senior Engineer will join a team of transportation professionals responsible for development, design, and implementation of some of the most exciting and transformative transportation projects in the Bay Area. The Transportation Authority's capital development and delivery portfolio includes:
Downtown Rail Extension – the Transportation Authority is a member of the multi-agency team developing the multi-billion dollar extension of Caltrain and future California High-Speed Rail to the Salesforce Transit Center.
Pennsylvania Avenue Extension – the Transportation Authority is leading design development for the project, in anticipation of the upcoming environmental review process for a new heavy rail tunnel extending south from the 4th and King Railyards.
Highway Network Upgrades – the Transportation Authority is working with the San Francisco Municipal Transit Authority (SFMTA) and the San Francisco Planning Department on the ConnectSF Program. The program will identify transformative highway projects similar to the previously completed Presidio Parkway.
Congestion Management Program – the Transportation Authority's Treasure Island Mobility Management Agency (TIMMA) is leading implementation of a tolling program to compliment the redevelopment of Yerba Buena and Treasure Islands into an expanded residential community. 
As the Senior Engineer, you will be responsible for managing capital projects through various phases of development including planning and concept design, environmental review, final design, procurement preparation, and implementation. You will also support senior management in the management and oversight of larger capital projects implemented by the Transportation Authority and our partner agencies. You will work closely with consultants, staff colleagues, and agency partners. We are particularly interested in candidates with interests and experience in either or both of rail transit projects.
Reports to: Assistant Deputy Director for Capital Projects
Exemption Status: Full-time Exempt
Essential Duties and Responsibilities
The duties specified below are characteristic of the range of duties and responsibilities assigned to this position, and are not intended to be an inclusive listing.
Manages and oversees development of capital projects for major transportation infrastructure such as rail systems and highway facilities within San Francisco. 
Directs project development activities in order to ensure timely and cost-effective delivery of select Transportation Authority programs and funding initiatives. 
Is responsible for in-house and consultant contract engineering and design personnel engaged in project oversight and delivery support activities. 
Leads project management and delivery monitoring efforts to aid in grant programming decisions  for select Transportation Authority programs and funding initiatives. 
Develops procurement and implementation strategies in partnership with project sponsors to assure projects are delivered per scope, budget and schedule parameters. 
Provides project delivery support to external project sponsors responsible for implementing large capital projects and select programs within the Transportation Authority's Program of Projects, and 
Responsible for technical input on capital projects, plus as needed to support in development of the Countywide Transportation Plan and other agency plans, studies, and programming efforts.
Minimum Qualifications
To perform this job successfully, an individual must be able to perform each essential duty satisfactorily. The requirements listed below are representative of the knowledge, skills, abilities, training and experience required of this job.
Completion of a Bachelor's degree in an appropriate discipline such as civil or transportation engineering and progressively responsible experience in transportation project/program management, including rail networks, highway systems, and/or bicycle and pedestrian facilities. A State of California professional engineering license is required. Experience in delivering multi-modal projects, particularly developing comprehensive implementation plans and innovative funding solutions is desirable. The applicant should also have experience completing the environmental review and project approval process (EIR/EIS) for transportation projects, and three (3) years of progressively responsible experience of which two (2) years of that experience are as a licensed professional engineer.
Supervisory Responsibilities
May supervise interns and external consultant teams.
Knowledge
Principles, practices, and techniques of project and program management for capital projects; regulatory requirements and guidelines associated with obligation and expenditure of local, regional, state and federal transportation funds for capital projects; standard cost estimates and value engineering techniques; standard transportation engineering principles and methods; consultant contract preparation and oversight of consultant contracts for professional services; database management techniques; proficiency with standard computer spreadsheets, word processing and internet software; and advanced knowledge of transportation engineering principles, techniques and methods; and capital project development phases.
Skills and Abilities
Ability to develop and assist with implementation of an effective capital project and program monitoring plan to ensure timely and cost effective project delivery; familiarity with project scheduling applications; ability to collect, analyze and interpret data pertaining to capital planning issues using appropriate methods and statistical techniques; summarize and present data and prepare written reports and recommendations; speak effectively and write clearly and concisely; ability to exercise tact and courtesy in working with members of the general public; deal effectively with Transportation Authority Board members, other government officials, professional and technical colleagues and staff. Ability to perform the above independently.
Annual Compensation Range: $113,425 – $156,528
Salary is effectively higher since the Transportation Authority offers an employer contribution to a retirement plan in lieu of Social Security.
In addition, the Transportation Authority offers a generous cafeteria-style benefits package, which includes, but is not limited to:
Retirement: Up to 10.88% employer contribution.
Insurance: Health, dental, life, short- and long-term disability and more. Medical and dependent care pre-tax reimbursement accounts.
Deferred Compensation: (Section 457): Up to IRS limit
Vacation: Three (3) weeks of vacation per year during the first 5 years of service.
Holidays: 11 holidays per year, plus 3 personal holidays.
Commuter Benefits: Up to $160 per month in Commuter Checks or a $20 per month bike benefit.
Submission
Send cover letter (indicating where you saw this job posted) and resume via email (jobs@sfcta.org) or mail:
RE: Senior Engineer, Capital Projects
Attn: Human Resources
San Francisco County Transportation Authority
1455 Market St., 22nd Floor
San Francisco, CA 94103
We are an Equal Opportunity Employer
The San Francisco County Transportation Authority is an Equal Opportunity Employer. We believe diversity and inclusion strengthen our work, and we strive to ensure our staff represents the communities we serve. 
We are committed to fostering an environment of mutual respect. We want to employ and provide career advancement opportunities for people of any:
race and color
sexual orientation, gender identity, and expression
religion and belief
national, social, and ethnic origin
parental status, including pregnancy, childbirth, lactation, or related medical conditions
age
physical, mental, and sensory disabilities
HIV status
marital, civil union, and domestic partnership status
past and present military service
family medical history and genetic information
protected status 
If you need assistance or an accommodation due to a disability, please contact us at info@sfcta.org or 415-522-4800.