Overview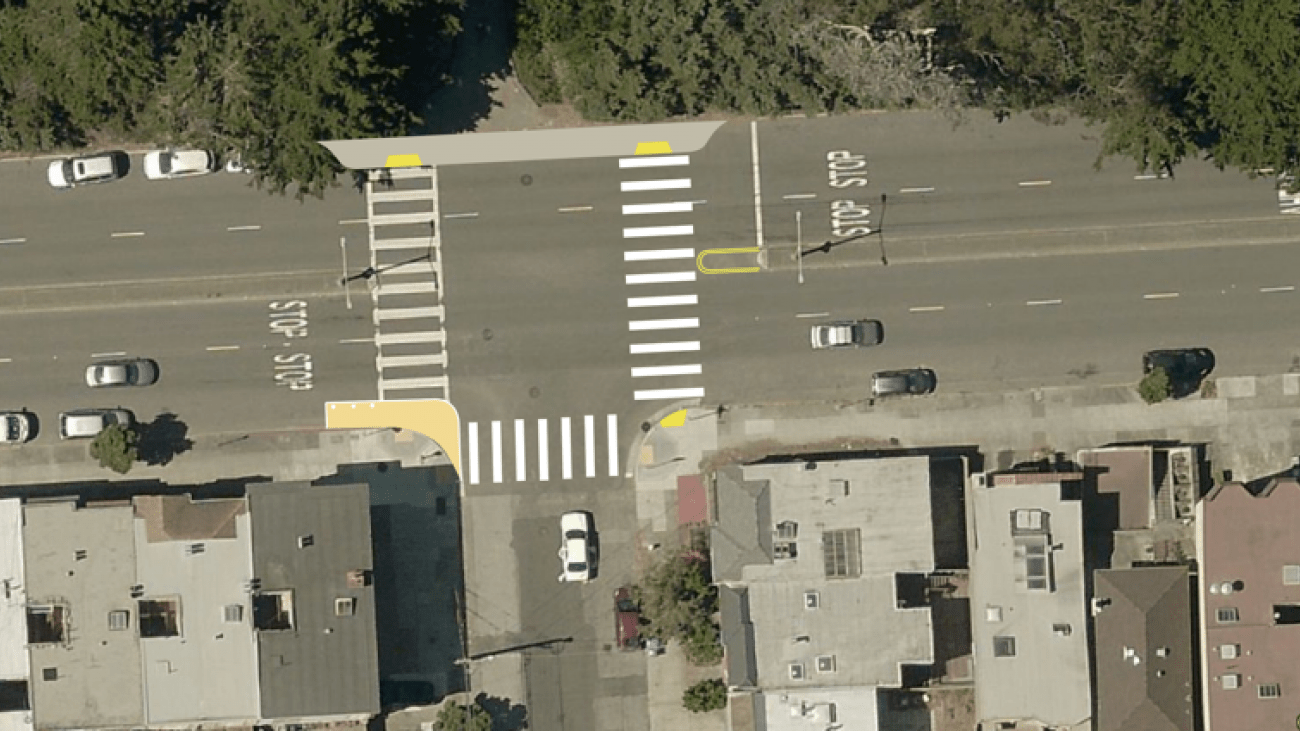 Introduction
The intersection of 45th Avenue and Lincoln Way serves as a gateway to the popular Boat Playground within Golden Gate Park. Though many people reach this and other destinations within the park by foot, the intersection lacks pedestrian-friendly amenities. 
At the request of former District 4 Supervisor and Transportation Authority Board Member Katy Tang, the SFMTA will implement improvements at the intersection to improve pedestrian safety and accessibility. The existing painted safety zone on the north end of the intersection will be converted into a raised sidewalk extension, complete with three new curb ramps and a relocated stormwater capture basin. In addition, a new crosswalk will be installed on the east leg of the intersection. These improvements will provide people with additional space to walk along the park edge. These improvements are expected to be complete in spring 2019. 
Cost & Funding 
This project was funded by the Transportation Authority's Neighborhood Program.
Resources
Prop K transsportation sales tax funding request (PDF)
Contact 
Jennifer Wong, SFMTA: jennifer.wong@sfmta.com
 
Our Neighborhood Program supports neighborhood-scale planning efforts and project implementation in each supervisorial district.