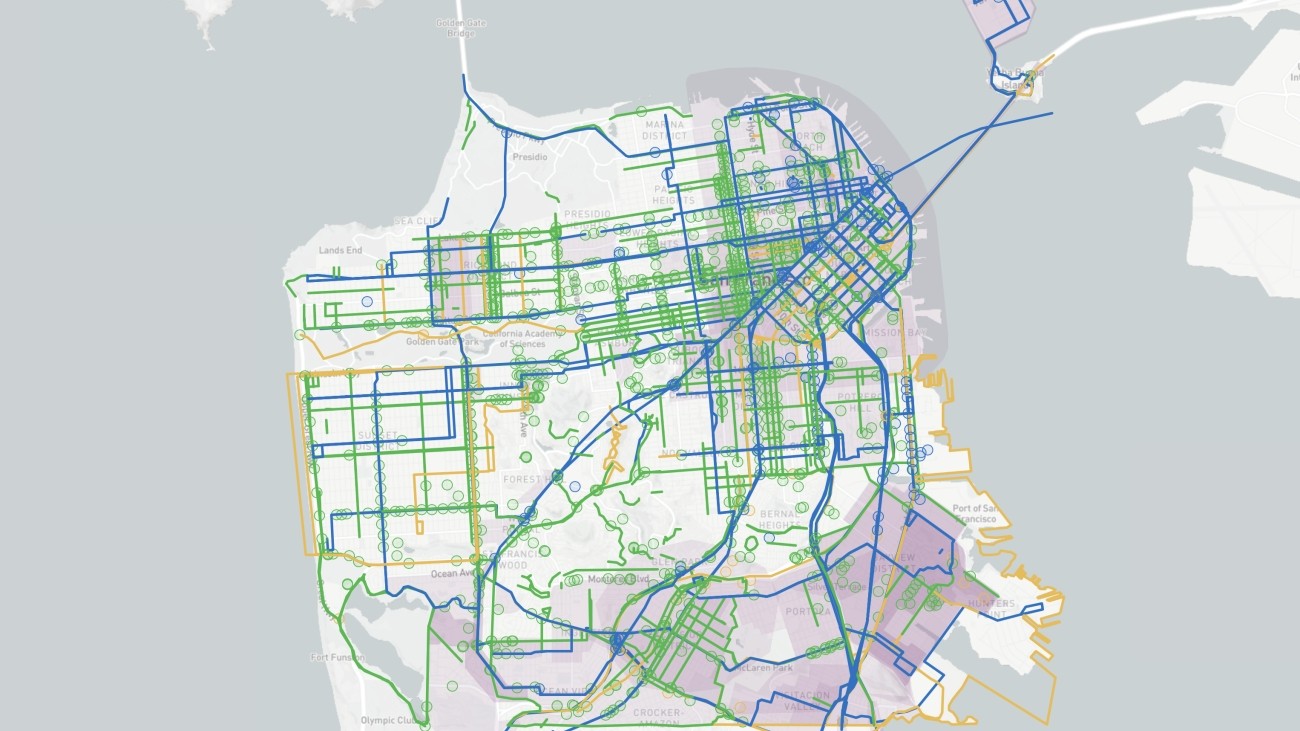 Interested individuals are encouraged to submit a letter of interest and résumé. This recruitment will remain open until filled. However, first consideration will be given to individuals who respond by May 20, 2022.
Program Analyst, Policy and Programming Division
Summary
The Program Analyst Series in the Policy and Programming Division includes three levels of professional analysts who perform complex and sensitive tasks in the areas of grants administration and oversight, data management and analysis, and fund programming. The Program Analyst is the entry level of the series.
This position will serve as a core member of our team that implements the voter-approved expenditure plans for our half-cent sales tax and vehicle registration fee programs. The work includes but is not limited to:
Perform analyses to support grant program administration, agency capital budget preparation, and grant-related communications; prepare reports including spreadsheets, tables, charts, and other graphics as required

Manage the Portal (web-based grants administration database) and MyStreet SF (interactive map of projects funded by the Transportation Authority) including developing and implementing enhancements that promote customer service and efficiency, and performing ongoing system maintenance

Provide input into the half-cent sales tax Strategic Plan and 5-Year Prioritization Programs; maintain and update the Strategic Plan model (Excel-based financial/programming model) and interpretation of model outputs

Review and make recommendations on fund allocation requests, project progress reports, invoices, amendments and closeout requests.

Work closely with the Finance and Administration Division to closely track cash balances and proactively work with project sponsors to identify upcoming reimbursements so that we can better forecast when we may need to drawdown debt

Maintain a high level of transparency and accountability appropriate for administration of voter-approved revenue measures
Reports to: Deputy Director for Policy & Programming                    
Exemption Status: Full-Time, Exempt
Supervisory Responsibilities
May supervise interns and external consultants.
Training and Experience
Completion of a graduate degree in a related field such as transportation planning, public administration, public finance, accounting, or economics; and one (1) year of experience in one of those fields. Applicants may substitute completion of a graduate degree with two (2) years of additional qualifying experience. Proficiency with Microsoft Excel and Google Sheets and familiarity with relational databases are required. Proficiency with database management is a plus.
Compensation and Benefits
Salary dependent on experience, plus excellent benefits. The Transportation Authority offers an employer contribution to a retirement plan in lieu of Social Security. In addition, the Transportation Authority offers a generous cafeteria-style benefits package and flexible work arrangements including up to 3 days remote work per week.
Retirement: Up to 10.88% employer contribution
Insurance: Health, dental, life, short- and long-term disability and more. Medical and dependent care pre-tax reimbursement accounts.
Deferred Compensation (Section 457) Up to IRS limit
Vacation: Three (3) weeks of vacation per year during the first 5 years of service.
Holidays: 12 holidays per year, plus 3 personal holidays.   
Commuter Benefits: Up to $160 per month in Commuter Checks or a $20 per month bike benefit. 
How to Apply
Send cover letter (indicating where you saw this job posted) and resume via email (jobs@sfcta.org) or mail:
RE: Program Analyst, Policy and Programming Division
Attn: Human Resources
San Francisco County Transportation Authority
1455 Market St., 22nd Floor
San Francisco, CA 94103
We are an Equal Opportunity Employer
The San Francisco County Transportation Authority is an Equal Opportunity Employer. We believe diversity and inclusion strengthen our work, and we strive to ensure our staff represents the communities we serve. 
We are committed to fostering an environment of mutual respect. We want to employ and provide career advancement opportunities for people of any:
race and color
sexual orientation, gender identity, and expression
religion and belief
national, social, and ethnic origin
parental status, including pregnancy, childbirth, lactation, or related medical conditions
age
physical, mental, and sensory disabilities
HIV status
marital, civil union, and domestic partnership status
past and present military service
family medical history and genetic information
protected status 
If you need assistance or an accommodation due to a disability, please contact us at info@sfcta.org or 415-522-4800.