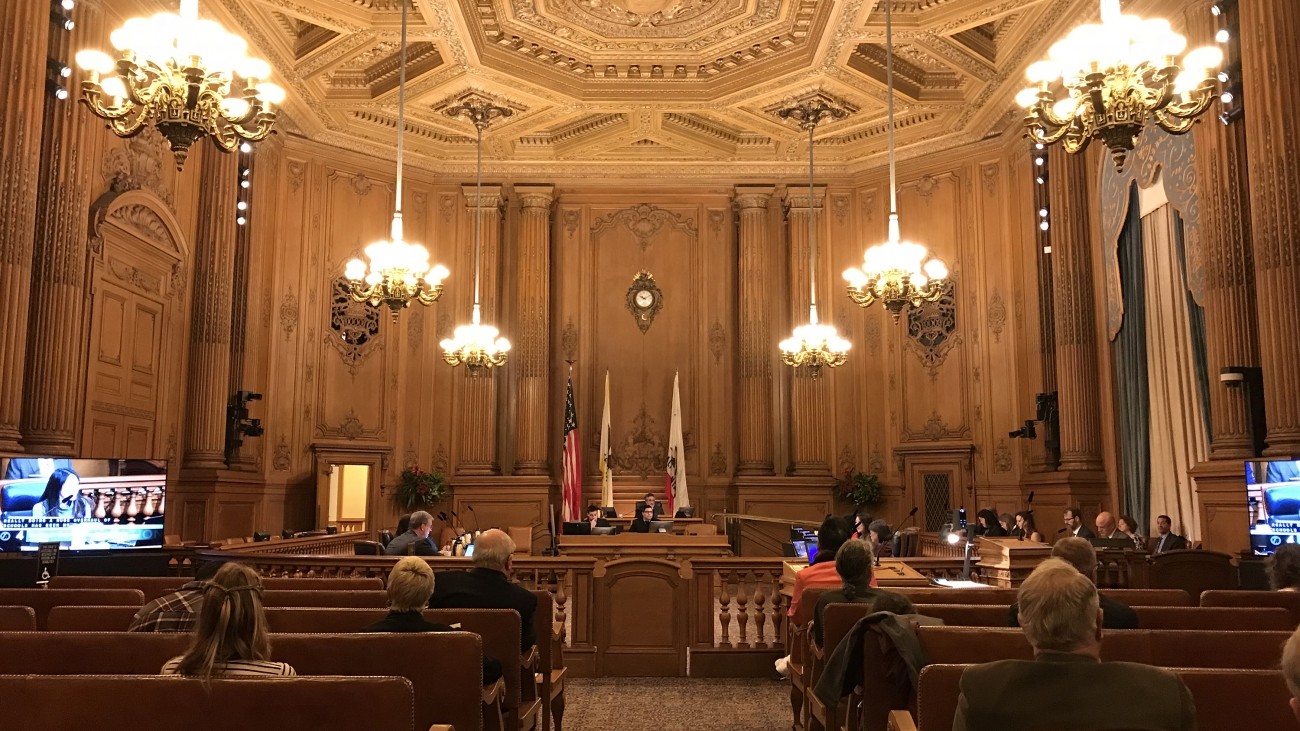 Clerk of the Transportation Authority, Executive Division
Interested individuals are encouraged to submit a letter of interest and résumé. This recruitment will remain opened until filled. First consideration will be given to individuals who respond by May 31, 2022.
Summary
The city of San Francisco is at the center of the evolution of local, regional, and global transportation systems, and the San Francisco County Transportation Authority is leading the way in crafting policy and investment solutions that address current and future needs, ensure that our transportation systems work for all communities, and demonstrate accountable and transparency in the use of taxpayer funds. We're looking for applicants with 2 years or more of relevant experience to join the Executive Division as the Clerk of the Transportation Authority.
Reports to: Chief Deputy Director                            
Exemption Status: Full-Time, Exempt
As Clerk of the Transportation Authority, you will be responsible for clerking meetings of the Transportation Authority Board and Committees. Our Board consists of the 11 members of the San Francisco Board of Supervisors, serving as Commissioners of the Transportation Authority. You will assist with preparation of agendas and Board packet materials, general correspondence and public information requests, and production of the agency's annual report. You also will serve as liaison to Board staff and our Community Advisory Committee, and as back up for the Executive Assistant or Administrative Assistant as needed.
Annual Compensation Range: $69,665 – $96,140
Salary dependent on experience, plus excellent benefits. The Transportation Authority offers an employer contribution to a retirement plan in lieu of Social Security. In addition, the Transportation Authority offers a generous cafeteria-style benefits package and flexible work arrangements including up to 3 days remote work per week.
Retirement: Up to 10.88% employer contribution
Insurance: Health, dental, life, short- and long-term disability and more. Medical and dependent care pre-tax reimbursement accounts.
Deferred Compensation (Section 457)
Vacation: Three (3) weeks of vacation per year during the first 5 years of service
Holidays: 12 holidays per year, plus 3 personal holidays   
Commuter Benefits: Up to $160 per month in Commuter Checks or a $20 per month bike benefit 
Submission
Send cover letter (indicating where you saw this job posted) and resume via email (jobs@sfcta.org) or mail:
RE: Clerk of the Transportation Authority
Attn: Human Resources
San Francisco County Transportation Authority
1455 Market St., 22nd Floor
San Francisco, CA 94103
We are an Equal Opportunity Employer
The San Francisco County Transportation Authority is an Equal Opportunity Employer. We believe diversity and inclusion strengthen our work, and we strive to ensure our staff represents the communities we serve. 
We are committed to fostering an environment of mutual respect. We want to employ and provide career advancement opportunities for people of any:
race and color
sexual orientation, gender identity, and expression
religion and belief
national, social, and ethnic origin
parental status, including pregnancy, childbirth, lactation, or related medical conditions
age
physical, mental, and sensory disabilities
HIV status
marital, civil union, and domestic partnership status
past and present military service
family medical history and genetic information
protected status 
If you need assistance or an accommodation due to a disability, please contact us at info@sfcta.org or 415-522-4800.