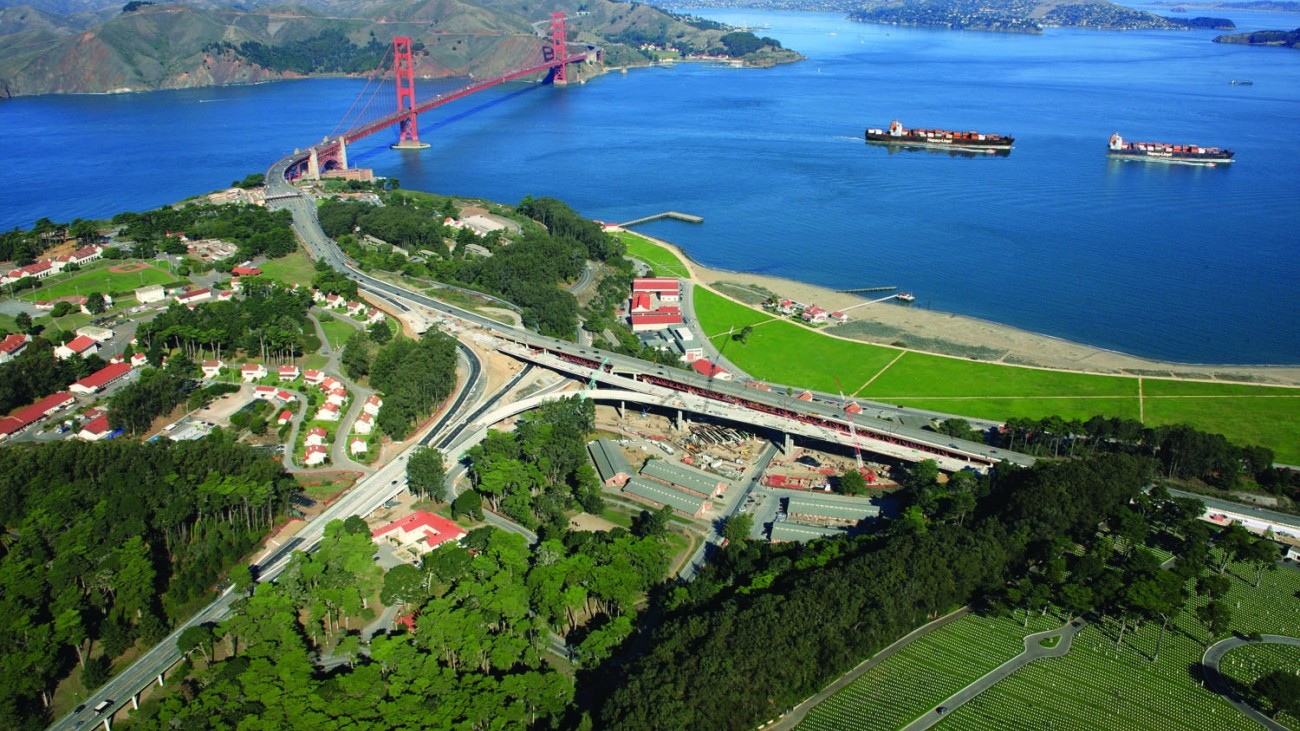 First consideration will be given to individuals who respond by May 13, 2022
Transportation Authority Internship Program
The Transportation Authority has paid internship positions for students who are self-motivated, detail-oriented, and excited about making a meaningful contribution to San Francisco's transportation system.
Due to the size of our agency and our dedication to learning from each other, interns will have the opportunity to interact with professionals at all levels within the Transportation Authority, from your peers to the senior managers. Our staff will work with each intern to develop a program that is tailored to individual strengths and interests, as well as the current needs of our teams. Internships can be combined with general research opportunities or research towards a thesis.
Capital Projects Internship Overview
Capital Projects Division interns perform tasks and assist in the area of project development, project delivery, project management, and engineering. Under the general supervision of the Assistant Deputy Director, interns assist with the duties and responsibilities listed below, which are characteristic of the range of duties and responsibilities assigned to this position and are not intended to be a comprehensive listing. Internships are paid and can be combined with general research opportunities or research towards a thesis.
Employee Type: Intern/Temporary Employee
Availability: Interns should be available to work at least 16 hours per week during regular business hours, for at least a 12-week period. Preference will be given to applicants who are available full time (40 hours per week) for at least 6 months. Please note availability in cover letter.
Compensation Range: Compensation commensurate with experience
Minimum Qualifications
Strong interest in civil engineering. Interns will need to aid the Capital Projects team in providing project delivery support for oversight of the project sponsors. Project sponsors are partners or grantees responsible for implementing large capital projects and select programs within the Transportation Authority's Program of Projects. Project delivery support includes, but not limited to develop cost estimate, conduct cost comparison, analyze project cost, develop and update project schedules and review project delivery documentation.
Skills and Abilities
Strong analytical, conceptual, communication and organizational skills. Ability to effectively interface with all levels of personnel and management. Ability to work and thrive in a team environment. Strong problem-solving skills. Ability to self-motivate and work productively without supervision. Excellent oral and written communication skills.
Training and Experience
High School Diploma/GED or equivalent plus current enrollment in an accredited post-secondary engineering program.                  
Physical Demands and Work Environment
The physical demands and work environment are characteristic of modern office work and include moderate noise (examples: business office with computers and printers, light traffic), and are representative of those an employee encounters while performing the essential functions of this job. Travel may be required on occasion.
The above is intended to describe the general content of and requirements for the performance of this job. It is not to be construed as an exhaustive statement of duties, responsibilities or physical requirements. Nothing in this job description restricts management's right to assign or reassign duties and responsibilities to this job at any time. Reasonable accommodations may be made to enable individuals with disabilities to perform the essential functions.
How to Apply
Send a resume and cover letter indicating where you saw this job posted, the earliest date you can start, and the number of hours a week you are available. Indicate the division you are applying for (Capital Projects).
Submit your application via email jobs@sfcta.org or mail to:
San Francisco County Transportation Authority
Attn: Human Resources (Capital Projects Internship)
1455 Market St., 22nd Floor
San Francisco, CA 94103